Alyssa Milano has literally grown up on television and now enjoys a prolific career spanning film, television and theater. Milano currently stars as Phoebe Halliwell on Charmed.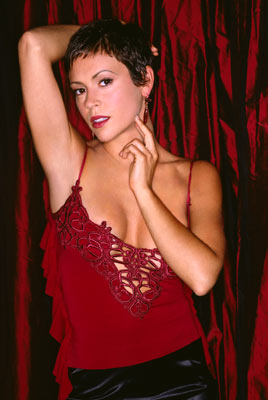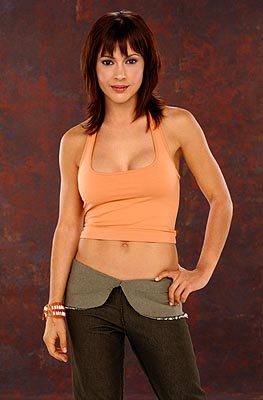 Born and raised in Brooklyn, N.Y., Milano got her start with the national touring company of Annie. At 10, she was cast as Samantha Micelli in the long-running comedy Who's the Boss? starring opposite Tony Danza for eight years. The show ended in 1992, and she continued to hone her talents on both the big and small screens. Milano's next starring role was on the hit drama Melrose Place for two seasons.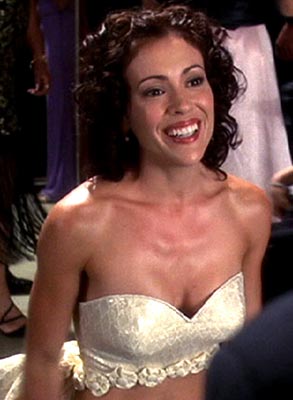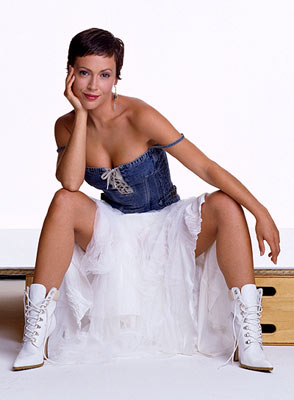 Milano starred in the title role in the feature comedy Hugo Pool. Directed by Robert Downey, Sr. and co-starring Sean Penn, Malcolm McDowell and Richard Lewis, the film chronicled a day in the life of a Bel-Air pool cleaner (Milano). Her additional feature credits include the psychological thriller Fear with Reese Witherspoon and Mark Wahlberg, Double Dragon, Where the Day Takes You and Commando. Milano will next be seen in the feature film Dickie Roberts: Former Child Star, opening in September.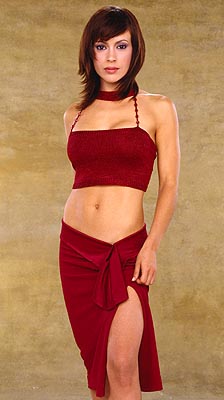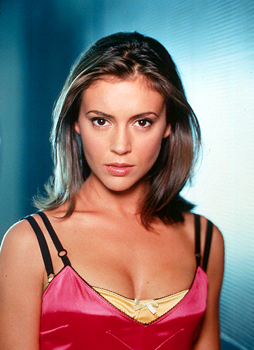 She has starred in a wide range of television movies including Braving Alaska, The Surrogate, Conflict of Interest, Candles in the Dark and in Gold Rush, an original television movie on The Wonderful World of Disney. She also guest-starred in an episode of Showtime's Rebel Highway.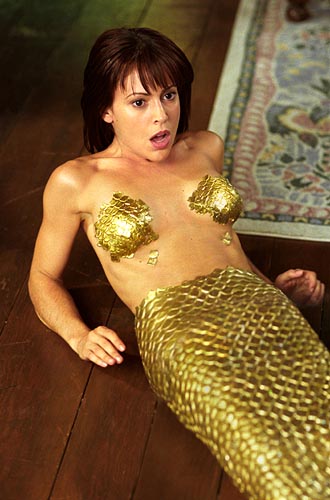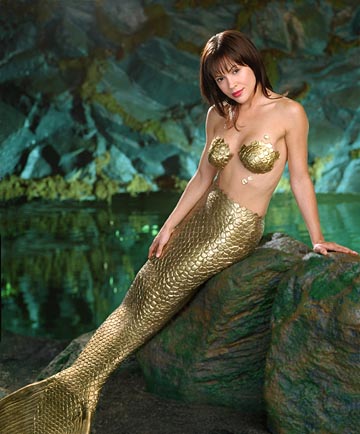 On stage, Alyssa starred in Tender Offer, a one-act play written by Wendy Wasserstein, All Night Long, and the first American musical adaptation of Jane Eyre. She returned to her theater roots in 1991 when she starred in and produced a Los Angeles production of Butterflies Are Free.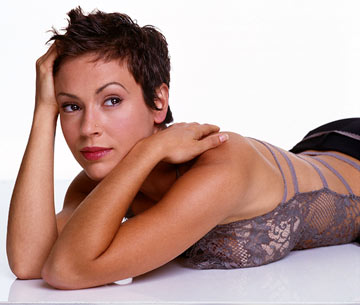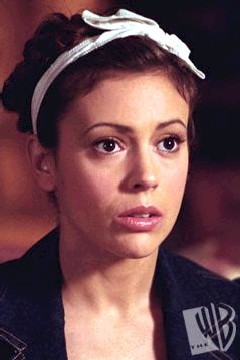 Milano has taken groundbreaking action to protect her rights and the rights of celebrities on the World Wide Web. She has won several copyright infringement suits, and has dedicated the settlement money to the launch of a new search index on the web, Safesearching.com, a global community bringing a safe way to get the best entertainment information on the Internet.
Milano resides in Los Angeles, California and spends her free time writing, attending dance classes and traveling.
First rule of love - it hurts: "My first crush was this guy in grammar school. I kissed him, and he punched me so hard I had a black eye."
Five words that describe me: "Compassionate, loyal, obsessive, professional, driven."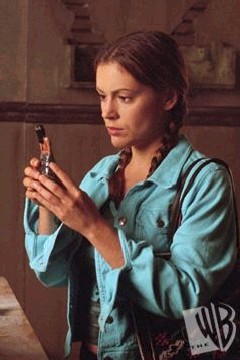 Baby talk: "Every time I decide I want to have a child, I get another animal. I have two dogs, eight birds and three horses. Does that tell you anything?"
Dream-date M.O.: "As far as looks, I'm into the 'man-child' guy. Like George Clooney, who looks much younger than he is and has that boyish twinkle in his eye."
The fame game: "I would rather people treat me like I'm their cousin than have them treat me like some kind of alien."
My first boyfriend: "It was Kirk Cameron. I was 13, and he was 14. He used to dedicate songs to me on the radio, but I broke up with him. I just couldn't deal with it."
On the glam life: "When I get invitations to movie premieres, I'm like, why bother? If I see a movie, I want to put on my sweats and go and get popcorn. I just don't really see the point of getting all dressed up to see a movie."
Love Sucks. "Phoebe had a really hard year. What do you expect? She's in love with a demon. The ultimate bad boy! I think getting rid of him is a good thing. It's a sad thing but she's been far too serious lately. I'd really like to bring back some of the quirkier aspects of her personality. Wouldn't that be nice?"
On Being Tressed Out: "I change my hair [style] all the time. I think it's important for actors to feel comfortable no matter how they look. It's not good for me to get too set in my ways. If I get a movie and I need to have my head shaved, it's important to be able to have the courage to do that. I could cut it all off. Of course, I'd have to call Mr. Spelling first."
In My Dressing Room..."...you'll find all kinds of action. It is where everybody congregates. Holly and Rose keep their trailers very neat and tidy and very aesthetically pleasing. Mine is like a frat house. I don't care if you leave a soda can open in there for a week."
My Friends Call Me..."Lissy-girl. In Brooklyn, where I grew up, they always, like, add 'boy' to everyone's name. So, my dad was Tommy-boy. I thought 'boy' was part of my father's name so I called him Daddy-boy."
The Definition of a Diva: "I love feeling glamorous. So I definitely have those days when I will go all out and get really dressed up. But then there are days I have my hair in pigtails and I feel like just being cute."
Fight Club: "[Unlike Phoebe], I'm not a fighter. There are [stunt] people on the show who do that for a living and it's not me. I hope I never find out if I can kick someone's ass."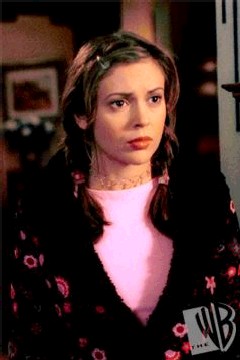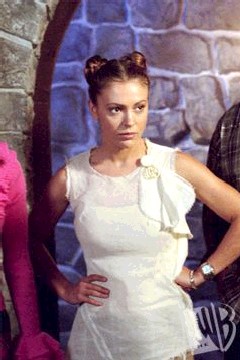 hahhahhahaaha